Bashundhara MD stands by indomitable geniuses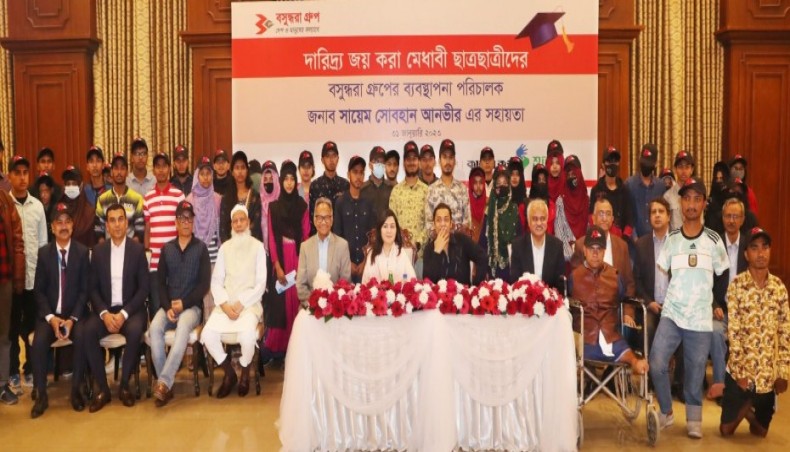 Bashundhara Group managing director Sayem Sobhan Anvir has always stood by indomitable geniuses in Bangladesh, said a press release on Tuesday.
Two brothers from Sherpur, Minhajul Abedin and Tawhidur Rahman, who ran their family by pulling rickshaw made a brilliant result on Secondary School Certificate. Sayem Sobhan Anvir has helped them out.
Sayem Sobhan Anvir is helping in the higher education of hundreds of such unlucky talented students of the country. He handed over one-time cash to these students in Bashundhara residential area on January 31.
He also helped two more students who happen to be sisters from Kaliganj in Jhenaidah district for their higher education.
Sayem Sobhan Anvir will give scholarships to 104 indomitable talents from different areas of the country to make his birthday memorable.
Tk 25000 in cash will be given to each of the students as a scholarship.
Source : newagebd