Bashundhara Group Stands By The Poor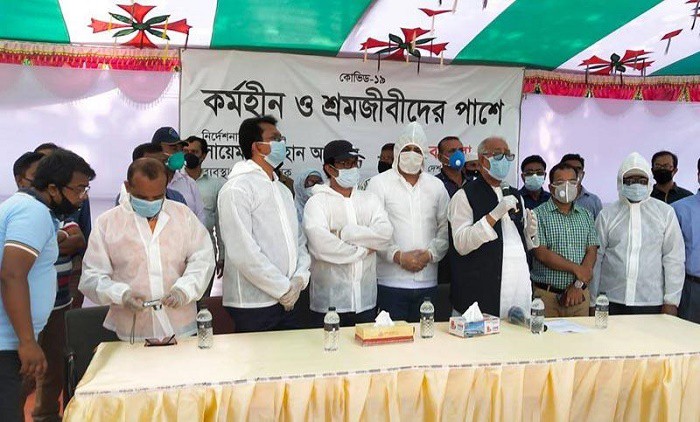 Bashundhara Group, the leading business conglomerate in the country, has provided food assistance to 3,500 people in Mongla of Khulna as a part of its continued support towards the underprivileged people in the country.
Officials of Bashundhara Cement, a concern of Bashundhra Group, distributed food combo packs among the unemployed poor of 9 wards, Mongla ferry ghat and cement factory adjacent areas on Sunday.
Khulna City Corporation Mayor Talukder Abdul Khaleque and Mongla Municipality Mayor Zulfikar Ali took part in the initiative as guests along with Bashunshara Group's cement sector Chief Marketing Officer Khandaker Kingshuk Hossain and Bashundhara Group Managing Director's Secretary Maksudur Rahman.
Among others, Bashundhara Cement Factory Chief Engineer Nabarun Kumar Saha, King Brand Cement Deputy General Manager Abdul Latif and Factory's Account Division Head Rabiul Islam were present on the occasion.
The guests appreciated the noble initiative of the Bashundhara Group for extending its support to the underprivileged people, who have become workless during the general holidays.