Bashundhara Group Chairman Provides Eid Gifts For 10,500 Poor Families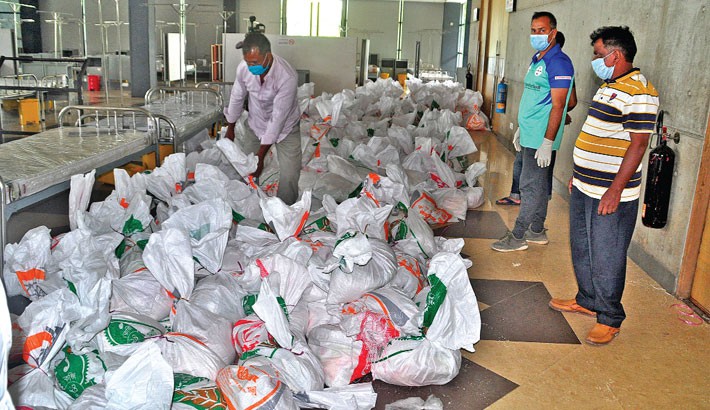 Bashundhara Group Chairman Ahmed Akbar Sobhan has provided Eid gifts for around 10,500 poor families in different areas of Dhaka and Manikganj districts.
On behalf of Bashundhara Group Chairman, ICCB Chief Executive MM Jasim Uddin handed over the food packages to the local representatives at International Convention City Bashundhara (ICCB) in the capital on Friday.
The gift packages will be distributed among the families through their local public representatives.
The gift package includes 1 liter oil, 2 kilograms polao rice, 3 kg miniket rice, 2 kg wheat, 1 kg sugar and 1 packet vermichili.
Seven councillors under Dhaka North City Corporation (DNCC) and representatives from other areas will distribute the gift packages according to a pre-identified list of the underprivileged people.
"ICCB staff worked as volunteers in preparing the food packages. Around 10,500 families will get the packages for the celebration of Eid-ul-Fitr," ICCB Chief Executive said.
The official informed that Bashundhara Group has provided food aid to nearly 60 thousand corona-hit poor families across the country since the general holidays began on March 26.